NUTRITION COACH TO STOP OVEREATING
Do you think about food constantly, binge frequently, and feel guilt and regret every time?
Your best coping tool is food, but it's not working anymore. On the worst days, you feel like you don't enjoy anything in your life other than food, and it's taking a huge toll on your confidence.  You're tired, you want to change, but you know you can't tackle this problem on your own.
That's why I developed a program that is tailored specifically to address these issues.
It's important to understand that the way you eat is a snapshot of the way you live your life. By improving your relationship with food, you'll also gain confidence in other areas of your life. This program isn't just about helping you achieve a healthy relationship with food, it's about completely transforming your outlook on life.
It can be difficult to take the first step toward change, especially when it comes to something as personal as your relationship with food.
But by enrolling in this program, you'll have access to a supportive community and personal guidance from me, a successful Nutrition Coach and Intuitive Eating Counselor.
You'll be able to end the confusion and powerlessness you feel around eating.
This program is designed to help you trust yourself with food again.
Ready to feel good about yourself and heal your relationship with food?
If you're looking for guidance, accountability, and enthusiastic encouragement to support you on this journey, then this approach is perfect for you. Let's dive in and transform your relationship with food today!
This program is NOT for you if:
You're looking for a quick fix that focuses on calories, workouts, or meal plans.
You're not willing to put time and energy into learning about yourself and trying new things.
I've designed a program to help you practice each of the principles we've discussed over the course of six months. Here's what you can expect:
Kick-off call: We'll begin with a Zoom call to plan out your goals and set the stage for your journey.
Biweekly Zoom sessions: We'll meet via Zoom every other week for forty-five-minute sessions. Each session will introduce new aspects of the principles and help you build on your progress.
1:1 attention: You'll have my full 1:1 attention and can contact me via email for support and accountability at any time. Whether you have questions, want to chat about your experiences, or need some encouragement, I'm here for you 7 days a week.
Please know that this is not a 'quick-fix' program. On average, clients work through these principles over the course of 6 – 12 months.  The cost for this program is $395 per month, including live one-on-one sessions every other week and ongoing email support throughout.
By committing to this program, you'll have the guidance and support you need to transform your relationship with food and achieve lasting change. Let's work together to create a healthier, happier you!
Note:  If your singular goal is weight loss, it's likely taht we won't be a good fit to work together.  The goal of this work is heall your relationship with food, and for you to start feeling good about yourself, your food choices and your eating habits.  There's no diet/meal plan, and it's not a quick fix.  This is a different approach that sets you up for long term health and happiness, it is definitely not just another weight loss program.
Although I don't contract with any health insurance programs, I can provide a detailed "Superbill" with the necessary codes for you to submit to your insurance carrier.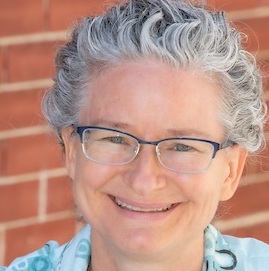 Working with me is NOT for you if you're looking for a quick fix weight loss plan that focuses on counting calories, work outs, or meal plans.
I'm Certified as both a Holistic Health and Intuitive Eating Counselor, as well as being a Licensed Nutritionist, and I've got a personalized, integrative approach to balanced eating that works.
​If you're ready to move past diets and weight loss, ready to break free from beating yourself up about your food choices, your eating habits, and your body, I have a lot to offer you.
​My clients are able to break free from years of guilt and shame around food!
​I can show you how to eat and live intuitively with self-compassion more often than not (nobody's perfect, it's about progress, not perfection).  I have helped over a hundred people learn new habits so they  feel confident about their food choices and good about themselves.
Offices: Arlington, VA * Greenville, NC * Virtual Sessions available nationwide